Conical Caps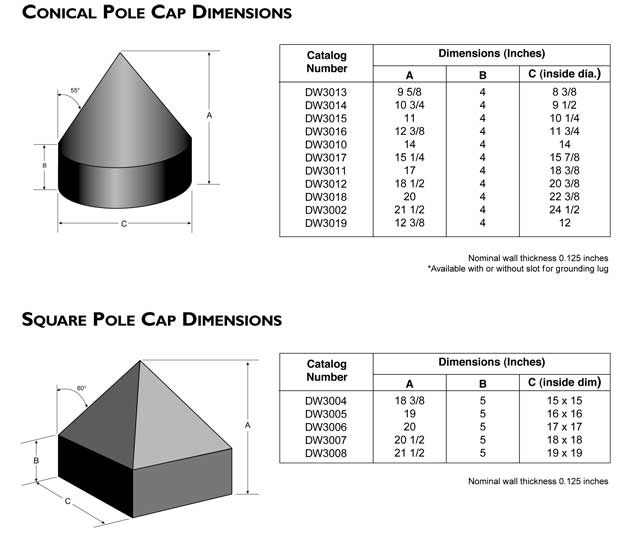 Description
Conical and Square Pole Caps prevents birds from perching on top of round tubular and solid poles.
Benefits
Transmission & Distribution operators reduce outages from flashovers and electrocutions,
Telecommunication operators reduce bird related maintenance on communication towers,
Airport operators reduce strike risk and improve lighting and navigation equipment reliability.
Features
Designed specifically for raptors and larger birds, the Xena Cone:
Discourages perching and nesting,
Is bird safe and environmentally friendly,
Installs quickly, reducing downtime,
Has excellent self-washing characteristics,
Protects poles of different diameters
Application
Conical and Square Pole Caps mount on concrete, wood, steel or composite poles in minutes, using stainless steel straps or bolts. Molded from proprietary high density long-life black polyethylene, the cone delivers economical and effective protection from birds and the weather. Conical and Square Pole Caps can also be used on marine Pylons.