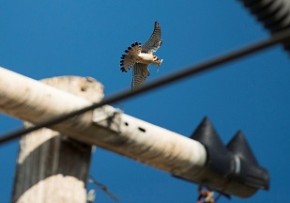 Company Overview
As the molded division of Dura-Weld Incorporated, Xena Bird Discouragers provide innovative avian solutions for the electric utility industry.  Founded by two utility industry professionals with over 35 years of experience our Xena products are designed with infrastructure, usability, safety and quality foremost.  Our company is committed to provide real solutions for electrical facilities to meet bird-friendly standards.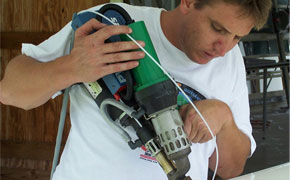 Need a special design?
Design your Avian Protection Plan (APP) with Dura-Weld in mind. We have been assisting utility companies using our unique plastic fabrication capabilities in the plastic welding industry producing prototypes or designing new products to fit various structures. Our products have been successful in the field for over a decade in extreme weather conditions. Get a quote on a solution that meets your needs.
Latest News
02/19/14

Osprey Watch Nest 147 – retrofitted with Mini-Xena perch deterrents. These anti-perch devices are needed for Nest Management in order to reduce electrocutions of this charismatic species of birds.

10/31/13

Stuart C. Irby to represent Xena in Colorado, New Mexico, North Dakota, South Dakota, Minnesota and Iowa
View All News